Girls Inc. Uniform Drive
---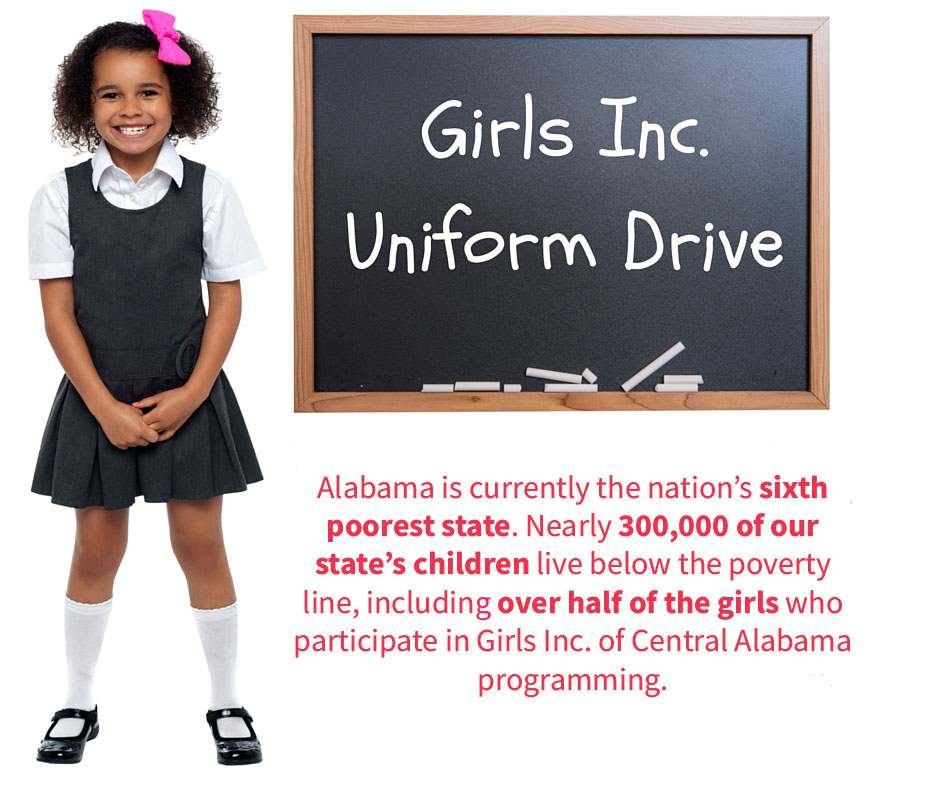 And in addition to all the bills needing to be paid – housing, food, utilities – Fairfield and Bessemer City School parents also need to purchase uniforms for their children.
The cost of an average uniform is $27.46. While that might not seem like much for many of us, when competing with other, more essential expenses on an already tight budget, it can be an enormous burden for many parents of our girls. And of course, our girls will need more than one uniform to get through one week, let alone an entire school year.
You can help alleviate this burden. Girls Inc. is collecting money to purchase two uniforms each for girls in need. With a donation of just $27.46, you can provide a Fairfield or Bessemer City School girl with a uniform. For $54.92, you'll provide her with two. $274.6 would provide two uniforms for five girls.
The more you give, the more a struggling family can spend on food to send their child to school with a full belly, ready to learn and to succeed.
Want to give more than just a uniform? You can! Any money raised above what is needed to purchase uniforms for at-need girls will go directly into Girls Inc. programs to help them excel in school, make healthy decisions, and build confidence. Click here or fill in the "other" blank above to give a donation in a different amount. Then, check out the many ways you can
volunteer
at Girls Inc.