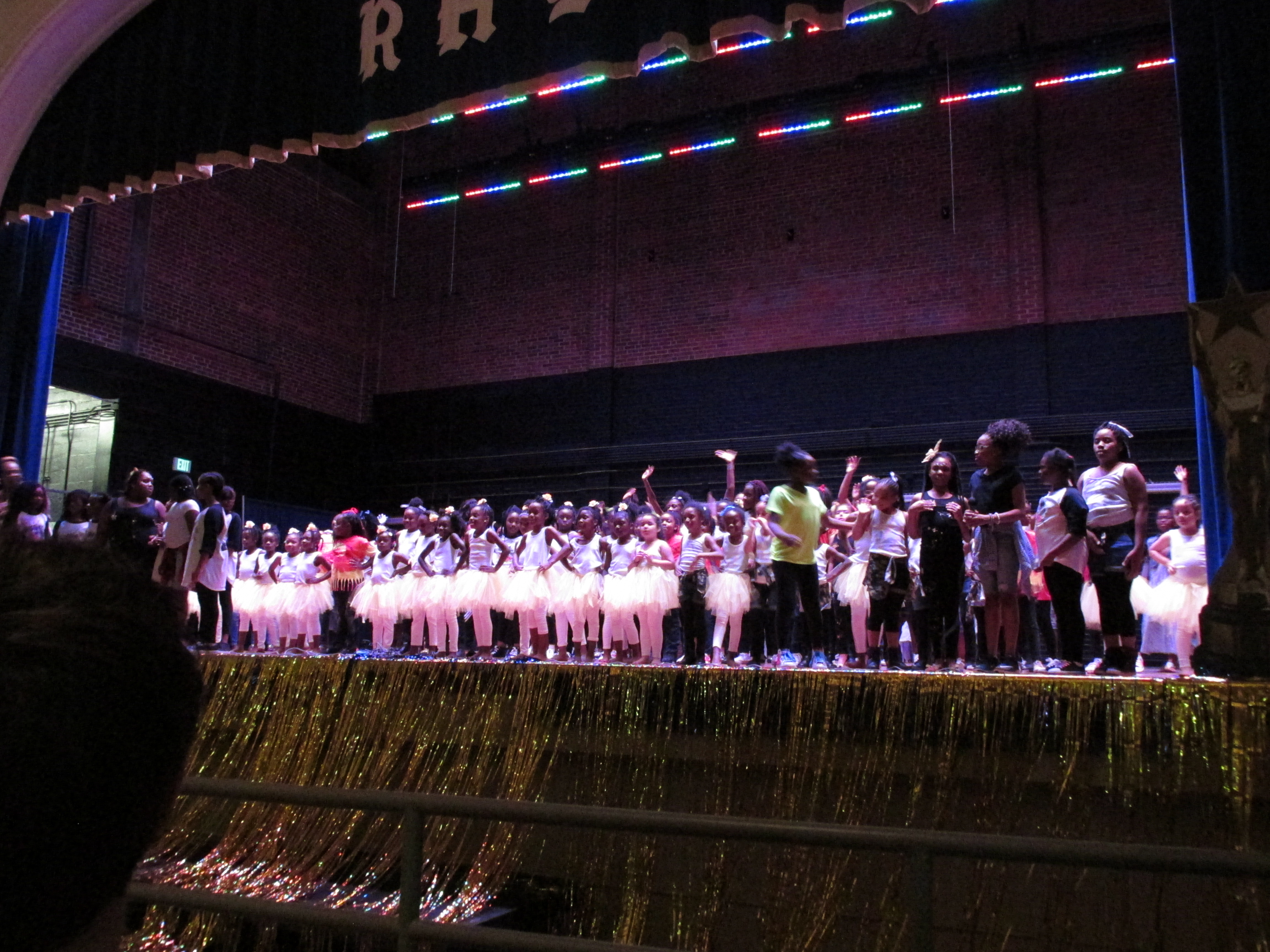 Our summer camp ended this year with a Shining Star performance. All summer long the girls worked hard during their elective hour to learn about something that excited them. The electives offered were drama, ballet, salsa, cooking, hip hop, sewing, jazz, step, art & expression.
The salsa group opened up the night getting the audience's attention. They were followed by the drama group who ran the show with humor and wit. The drama group took on the roles of MC, CEO, Chief of Staff, and the award nominees. They even got the audience involved! As for the rest of the performances, all the girls were excellent. The girls executed their choreography in a perfect manor and always had a smile on their faces. The dance performances included ballet, hip-hop, jazz, mini hip-hop, art & expression, and step. In between some of the performances there were 'Healthy Eating 101' commercials lead by the cooking group. This group of girls wanted to share all they learned about nutrition as well as safety and sanitation in the kitchen. The sewing group demonstrated all they learned through a fashion show, each girl wearing clothing they made themselves. Step was the last group performance of the night and it was a show stopper, definitely the crowd favorite! For the big finale all the girls came onto the stage to sing "Shining Star."
Overall it was a fabulous night! Continue following this story to see the YouTube videos that will come out later this month.