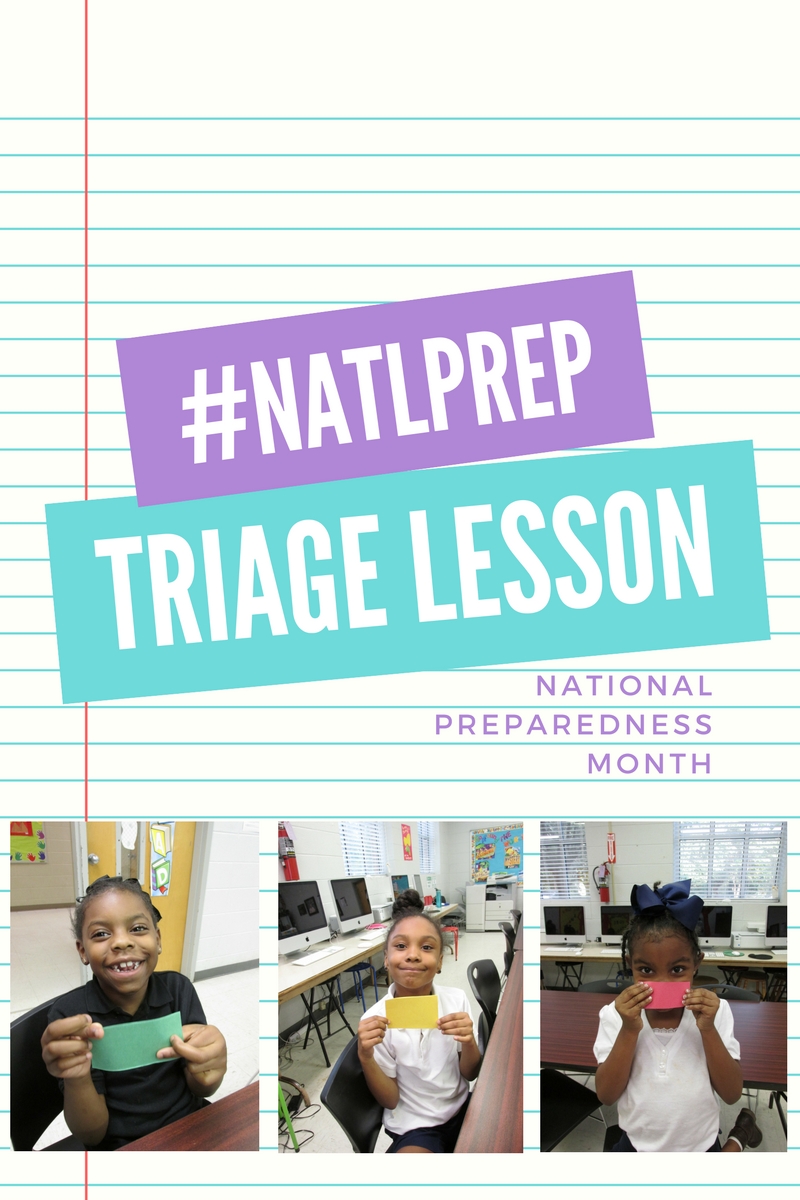 This month our 1st-3rd grade girls are learning all about #Natlprep! One of our teen Girls Inc. participates has put together these lessons over national preparedness and is teaching them for her Girl Scout silver award.
This week the girls learned all about triage. Triage means "to sort" and it typically occurs after a disaster has happened. Tests are done on survivors of the disaster in order to figure out what type of condition they are in. Survivors who have minor injuries and can walk are given a green label. Those who have slightly major injuries and cannot walk well are given a yellow label. Red labels are given to survivors with major injuries who need immediate attention. In cases where a person does not survive a black label is administered.
After the girls went over the steps to triage they participated in a mock trial. Every girl was given a different color card (we only used green, yellow, and red cards) to act out. Girls who received a green card assisted in taking care of those with red and yellow cards. Toilet paper was used as bandages to heal sprained wrists/knees/ankles, head injuries, and broken bones. Overall it was a fun educational experience!
Stay tuned there are more lessons to come throughout September!