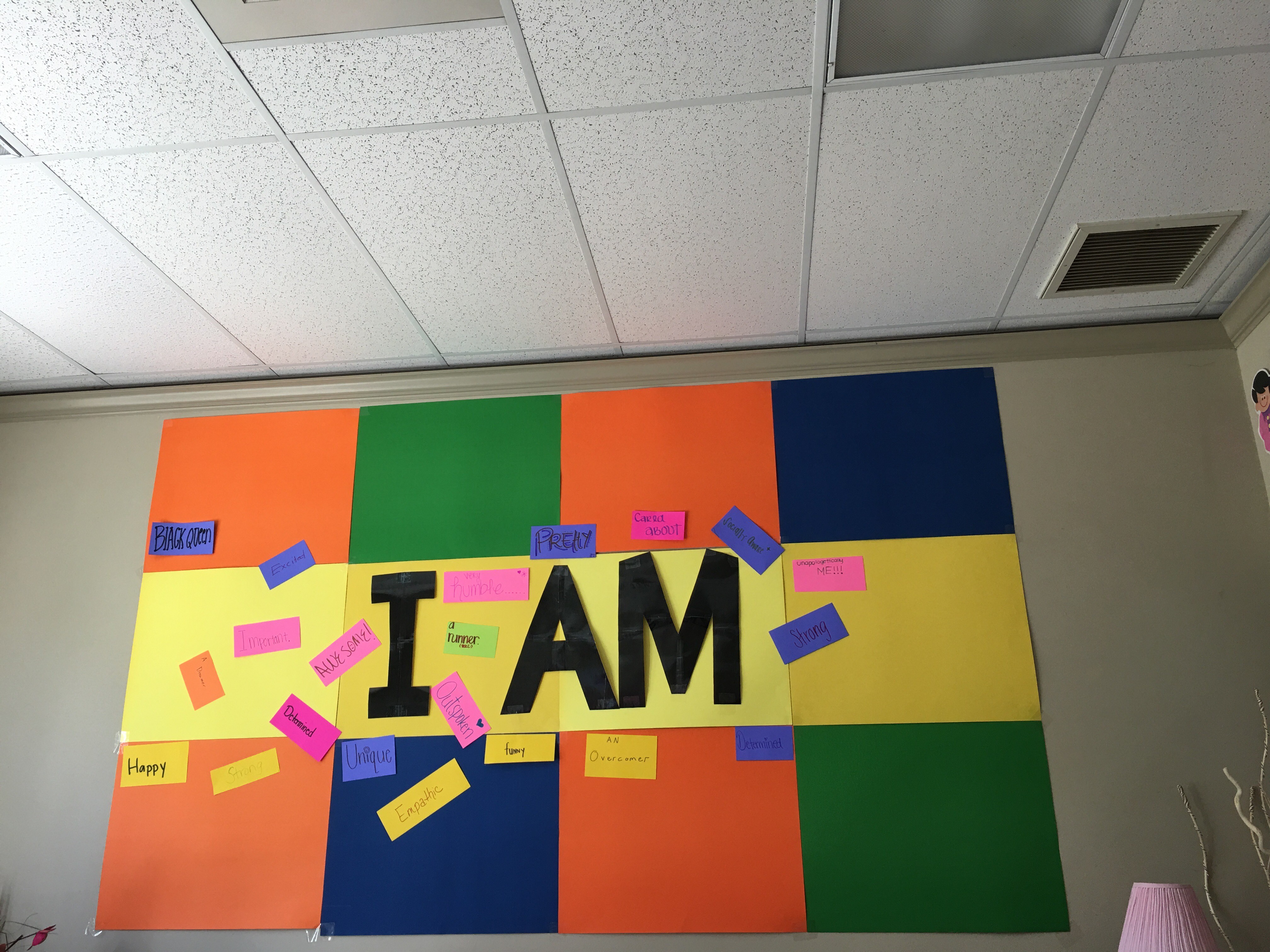 At this month's Teen Leadership meeting, the girls came together to talk about self-esteem. As part of that conversation the girls talked about stereotypes and the effects that stereotypes can have on one's self-esteem. With assistance by Junior League of Birmingham volunteers and the Teen Leadership Coordinator, the girls put together an "I AM" wall. This wall is meant to symbolize each girls' individuality and character.
The wall has since expanded from the Teen Leadership Program to all of Girls Inc. of Central Alabama. The girls attending the Crestwood Center, Girls Inc. staff, parents, and volunteers have added to the "I AM" wall. This wall has become one of inspiration for the girls. It is a wall of encouragement and positivity. Located at the front entrance of the Crestwood Center it has become a shining example of who our girls are.
*This is the first picture of the "I AM" wall. It is constantly growing as others had their own words.