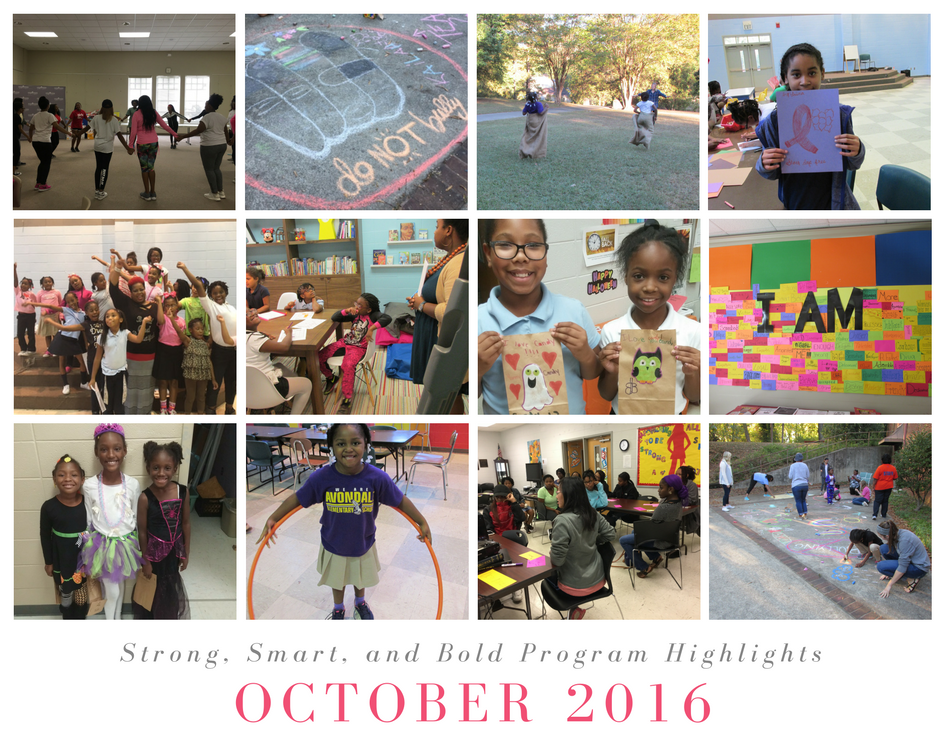 Here are some of the highlights from the month of October:
The Teen Leadership Program held two meetings this month. At the first meeting, the girls talked about self-esteem then put together the 'I AM' wall, a wall that showcases the strengths and identifies the girls for who they are. The second meeting, held at the Junior League, was about nutrition and exercise. The girls were able to take part in a personal training lesson.
At the second meeting of the school year, the Eureka! STEM program looked at magnetism. The girls were able to take part in a hands on activity where they made magnetic slime.
The Latina Leadership Initiative held a Safety in Action Workshop were the middle school girls learned self-defense. The Safety in Action Workshops will be held throughout the rest of this semester, once a month.
This month the Crestwood Center has been dynamic with numerous activities and events. In addition to Girls Inc. classes, the girls spent a week learning about bullying prevention, took part in a Bullying Prevention Fun Friday with Samford Panhellenic volunteers, participated in Girls on the Run, competed in a Drug-Free poster contest, had a Fall Festival, and went trick or treating around the office.
October had a lot going on and November will be just as exciting, so stay tuned for all the events and activities going on at Girls Inc. of Central Alabama!