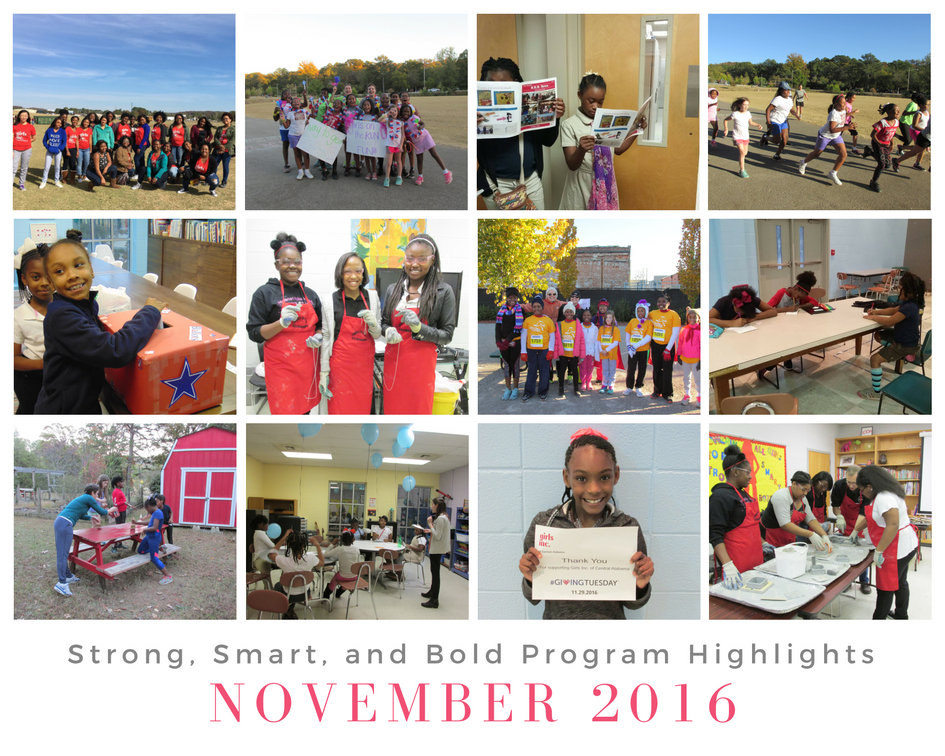 Here are some of the highlights from the month of November:
The Teen Leadership Program held two activities this month. At the first meeting, the girls went to Alabama A&M's senior day. They took a tour of the campus and even got to go to a football game. The second meeting, was about college prep. It started to get the girls thinking and working on college scholarships.
For the November meeting, Eureka! had volunteers from AFS Birmingham come to Girls Inc. to teach about metal casting. Each girl was able to make her own metal charm in order to acquire hands on knowledge and experience.
November was vibrant with activities and events in the Crestwood Center. In addition to Girls Inc. classes, the girls spent time learning about the voting system. Every girl got to participate in a Girls Inc. council vote, as well as a mock presidential vote in order to understand the voting system. Thanks to some of the older girls in the center, Girls Inc. of Central Alabama was able to put together our first girl led newspaper. Keep an eye out for future editions! Girls on the Run, came to an end this month. Not only did the Girls on the Run team complete a 5K but they also re-stained two of the outside picnic tables for their community service project.
December will be filled with even more activities. Make sure to register your daughter today for the Winter Break Program which takes place from December 19-22 & 27-30, 7:00 AM to 6:00 PM.
https://girlsinccentral-alorg.presencehost.net/what-we-do/registration-form.html