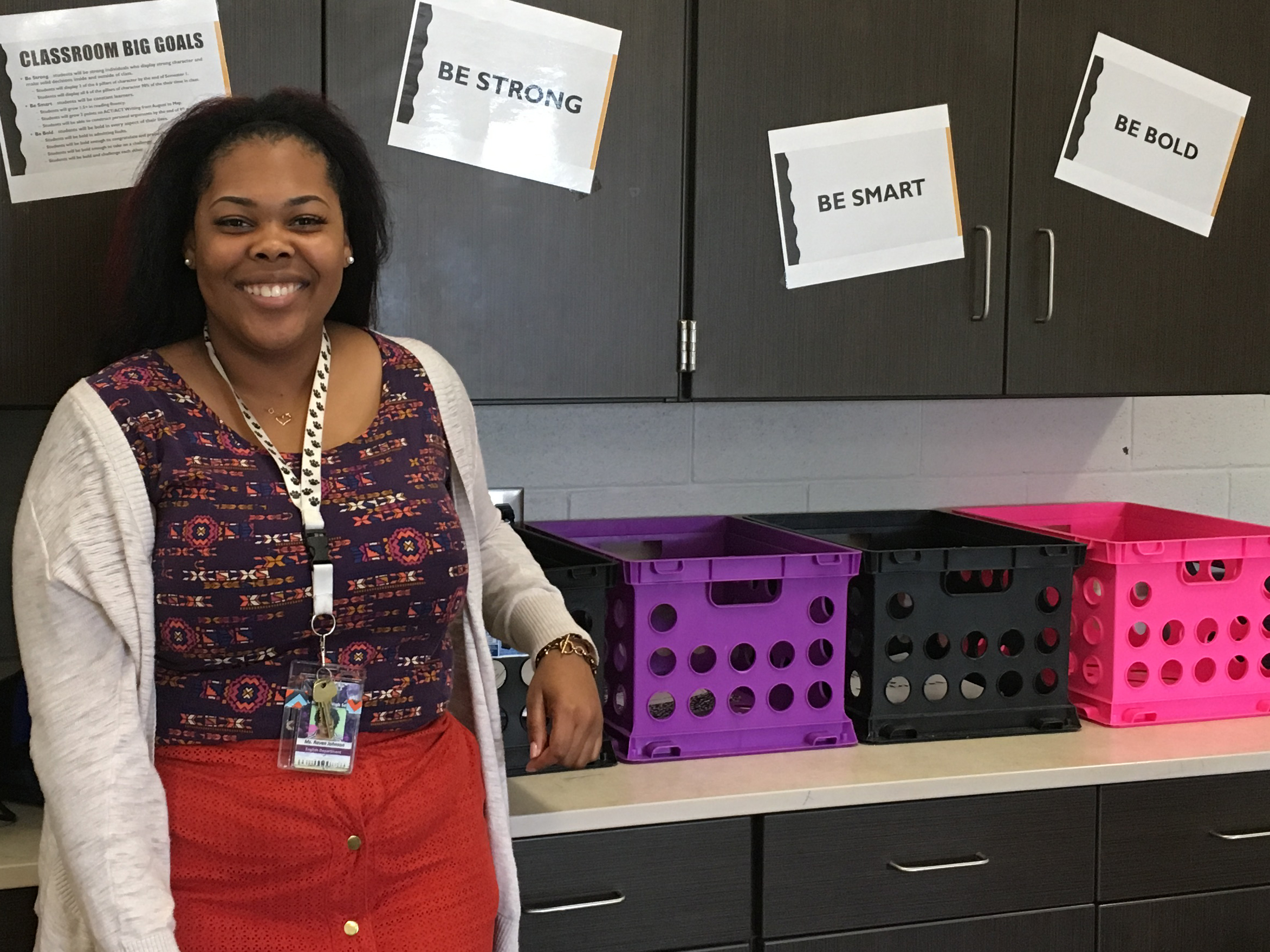 Dear Girls Inc.,
It's been 10 years since I physically graced you with my presence and you graced me with yours – but your impact on my life has been everlasting. I'm a teacher now. That's right, I spend all of my days advocating for, inspiring, and challenging young minds the way you did for me when I was younger. Some of my Girls Inc. instructors were the most influential people of my childhood. The lessons you taught me stick with me to this day. And now I am teaching my students to be strong, smart and bold because this was the best lesson anyone ever taught me.
I remember being 7 years old, nervously approaching the multi–purpose room at Girls Inc. of Central Alabama in Crestwood. I did not know what to expect. A few of the girls from my neighborhood had spent their summers at Girls Inc. and attempted to tell me what I could expect, but none of this eased my nervousness. The only thing that kept me from having a near panic attack when my mom dropped me off was the fact that I knew the girls from my neighborhood and could hang out with them if all else failed. There was a lady at the door of the multi—purpose room, she asked me for my number. "2-0-5…8-1-5," was all I could managed to blurt out before she giggled and abruptly stopped me. She was talking about my Girls Inc. identification number, not my telephone number. Did I mention that I was nervous? After I recited my identification number, 203, in a timid tone, the lady directed me to sit in line with the 200-A group. I'm pretty sure my stomach sunk into my chest at this moment because the girls from my neighborhood were older than me, so they were sitting with other groups. The lady assured me that everything would be fine and that this would the group of girls that I would do everything with at camp. She was right. So right, that I just had lunch with one of the girls from the 200-A line about a month ago to celebrate her engagement. Forever friendships were built that day in that line, which is only a portion of what Girls Inc. gave to me.
I often forget how timid I once was because that child left the building the day I entered the doors at Girls Inc. My camp counselors were so welcoming, so encouraging, and so intentional in helping me find myself and my voice, even at such a young age. Over the course of the 8 summers I spent at Girls Inc. I blossomed into an outgoing, outspoken, adventurous, curious young woman. High school was a breeze because of the valuable social skills I learned as a child at Girls Incorporated. I was voted Best Smile, Senior Class Vice President and SGA President my senior year of high school. All of this boosted my confidence in a major way. I applied to Auburn University and was accepted. While at Auburn, I ran into other girls who were fortunate enough to be Girls Inc. alums. Within this community, I was introduced to a larger community, and by my senior year, I was voted to be Executive Vice President of the Black Student Union by my peers. I always joke that I would have never been outgoing enough to accomplish any of these feats in my life if it had not been for Girls Inc., but it honestly could not be more accurate. I am 23 years old with a career and I am not done yet. As a teacher, I reflect often upon the values I am instilling in my students. I deeply believe that as long as they are smart enough to be strong, then they will be strong enough to be bold! Thanks Girls Inc. of Central Alabama for introducing me to the slogan of my life! I believe in these values so much and I know I am impacting the lives of my students the same way Girls Inc. impacted my life.
Strongly, Smartly, Boldly,
Raven Johnson