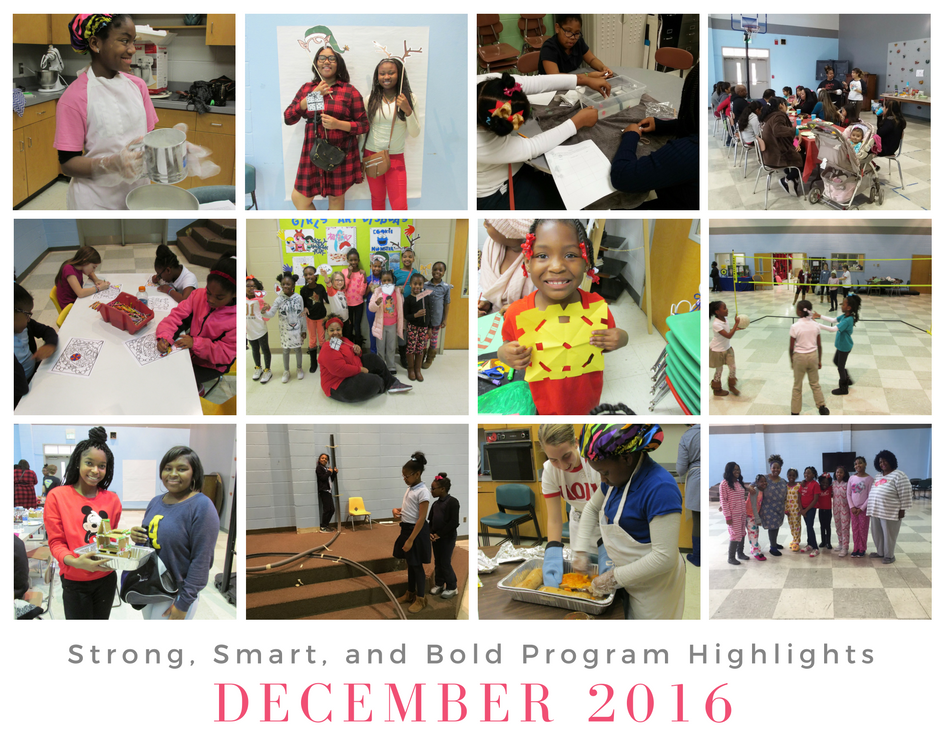 In December:
Our Teen Leadership Program was able to send a few girls to the Junior League of Alabama's Rock the Runway event. In addition all girls were able to attend a holiday play.
Our Eureka! Program held a STEM based holiday party where the girls made ginger bread houses and then tested the structure of the houses with mock earthquakes. Read more about this - http://www.girlsinccentral-al.org/news-events/blog.html/article/2016/12/06/eureka-gingerbread-house-edition
Our Hispanic initiative, Action for Safety, learned how to defend themselves from bullies with their backpacks! Before the meeting was over the middle school girls and their families took part in a holiday party.
The girls in our Crestwood Center participated in numerous activities throughout the entire month. From the After-School Program to the Winter Break Program our building was full of science experiments, trust exercises, laughter, decadent scents from the cooking class, and so much more.
Thank you to everyone who donated or purchased gifts for the Giving Tree. It was a huge success this year, countless girls and families were impacted by your generosity. We would also like to thank GAP at the Galleria Mall for helping us distribute gifts this year.
2016 was a great year at Girls Inc. of Central Alabama, we look forward to empowering even more girls throughout 2017!