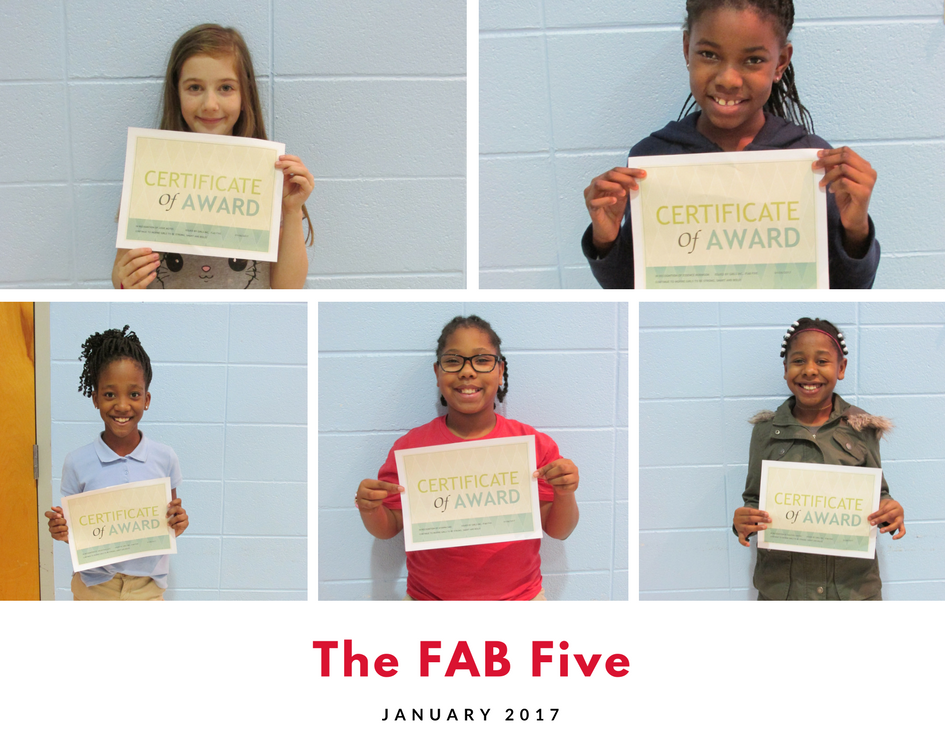 On the first Friday of every month, we honor our "Fabulous" Five. Unfortunately due to weather, our girls had to wait till the second Friday to learn if they were selected. The FAB Five are girls who have exemplified characteristics of being strong, smart, and bold. They show great discipline, leadership skills, attitude, and manners while at Girls Inc. of Central Alabama. Our FAB Five for the month of January are as follows:
Josie 3rd grade: Irondale Community
Essence 3rd grade: EPIC
Jailah 3rd grade: EPIC
Ayanna 4th grade: Avondale
Aaliyah 4th grade: Irondale Community
Way to go FAB Five!