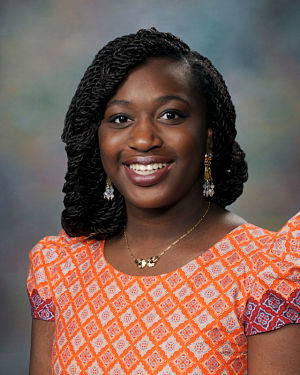 About Olumeka:
My name is Olumeka, and I am a senior at the Alabama School of Fine Arts. I have been a part of Girls Inc. for 6 years and started with the engineering program, "Eureka!". I like to keep busy and I'm rarely at home. I'm usually either studying at the library, volunteering, working at Chipotle, or hanging out with friends. My definition of "hanging out with friends" is very broad. Hanging out involves volunteering with friends or inviting them to Peace Birmingham meetings to discuss social injustices within the community. I am also a big movie lover. I love dramatic and romantic movies and a little bit of dystopia.
What led you to apply for the Girls Inc. Girls Action Network?
I originally did not plan to apply to the Girls Action Network program. November was a very busy month with applying and visiting colleges. I was actually on a college visit when Ms. Crystalyn, from the Teen Leadership Program, informed me of this amazing opportunity. On the plane ride home, I read through the application and it sounded like something that I would not only thrive in, but also work with other amazing girls with similar interests to do something great for America; so I applied… I just couldn't pass on this wonderful opportunity.
What will you be doing as a member of the Girls Inc. Girls Action Network?
As a member of Girls Inc. Girls Action Network, I will work with 8 other girls to help Girls Inc. shape their policy agenda. In order to shape the agenda, we will plan different ways to communicate with other Girls Inc. girls.
What are you looking forward to the most about this experience?
The part I am looking forward to the most is advocacy. Ever since I found my voice and starting figuring out what to do with it, I've been advocating. I'm also really excited to meet more Girls Inc. members from around the U.S. and I can't wait to learn more about different policies through their experiences and their stories.
What do you hope to accomplish through this experience?
I hope to make a difference in somebody's life. I want every girl out there to know that they have a voice. Your voice is strong. Your voice is smart. Your voice is bold… and that creates power. I want for girls to go through school believing that they can overcome anything no matter the level of difficulty.
What policy/advocacy issues are most important to you?
I think the policy issue that is most important to me is Democracy and Human Rights. As Americans, we think of the US as a country of freedom. A place you can come and have a tabula rassa because this is a land full of opportunities; and while that may be true, those opportunities are mostly there for the privileged, and not for marginalized groups. Human Rights are not just for white people. They aren't only for those with able bodies or for those who are men. They are for everyone and the fact they Americans are still questioning the rights of others just because they are different is mind-boggling. My parents are foreigners and they came to this country to give me opportunities that I would never have in Nigeria. Applying for this program was an opportunity. Being selected for this program is an opportunity. There are so many opportunities in America that it is so easy to forget about how fortunate we are to be citizens, but there is still a great amount of work to be done, especially for minorities.