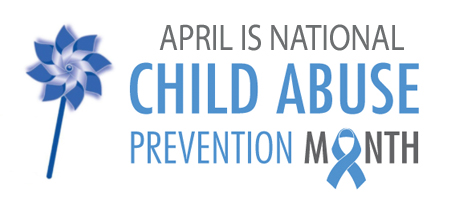 All girls in our after-school program have been participating in fun activities and learning how to stay safe for "Child Abuse Prevention Month" – April 18-21st, 24th-25th & 28th. The theme for this year's prevention efforts is "It's OK to ask for Help". All the girls 1st-8th grades are learning how to avoid strangers and know what to do if someone touches them in an inappropriate manner. Most importantly, the girls are discussing the importance of asking for help if they having a problem; particularly if they feel unsafe or uncomfortable. Although child abuse is a serious and sensitive subject, the girls have been participating in fun activities, such as: making blue popcorn and blue velvet cupcakes in the kitchen, creating a collage of things that make them happy, painting a picture, and having a discussion on adults that they can trust and what makes it hard to talk to their parents about sensitive or tough topics. On April 28th, the girls will have a party celebrating all that they have learned and celebrating that they are special just the way they are! The "Rock Your Blue!" Party will be a day of games, cake, and prize giveaways! The girl who wears the most, blue accessories, will win a prize!
Help Girls Inc. in preventing Child Abuse in Alabama
Girls Inc. of Central Alabama is asking you to join us in the fight against child abuse. Together, we are working to strengthen families and communities while helping children grow to their full potential. For more information about Girls Inc.'s efforts to raise awareness for National Child Abuse Prevention Month, call 205-599-5554. Join Girls Inc. of Central Alabama in spreading the word: "It's OK to Ask for Help"
Parents, talk to your children early and often about child abuse prevention
90% of child abuse victims know their abuser, but 60% of victims will never tell anyone?? Most child sexual abuse goes unreported. Keep Kids Safe is an organization whose mission is to prevention childhood sexual abuse through education and awareness, and to advocate for laws that protect kids from sexual abuse and provide financial support for survivors of childhood sexual abuse. According to Keep Kids Safe, some of the reasons include: fear, being afraid of rejection by friends and family members, feeling guilty, anger, confused, and other emotions. For more information on how to talk to your kids about sexual abuse prevention, go to: http://keepkidssafe.org/talk-about-sexual-abuse-safety/
The Alabama Department of Child Abuse and Neglect Prevention (ADCANP)
Girls Inc. of Central Alabama is proud to be a 2016-2017 grant recipient of The Alabama Department of Child Abuse and Neglect Prevention (ADCANP). The ADCANP is Alabama's ONLY state agency designated to prevent child abuse and neglect. This organization secures resources to fund evidence-based community programs committed to the prevention of child maltreatment. They advocate for children and the strengthening of families. For over 33 years, the Department has worked on behalf of those most vulnerable in our state. Without the support of ADCANP, Girls Inc. of Central Alabama would not be able to have offered over 1770 students (and counting) personal safety classes, anger management classes, and bullying prevention classes in local schools. For more information about the ADCANP, please go to: http://ctf.state.al.us/index.htm
Do you know about "Erin's Law"?
"Erin's Law" requires that all public schools in each state implement a prevention-oriented child sexual abuse program which teaches:
1. Students in grades preK – 12th grade, age-appropriate techniques to recognize child sexual abuse and tell a trusted adult
2. School personnel all about child sexual abuse
3. Parents & guardians the warning signs of child sexual abuse, plus needed assistance, referral or resource information to support sexually abused children and their families
Alabama passed Erin's Law-ACT 2015-456 (HB 197) in 2015. A task force was created for the Prevention of Sexual Abuse of Children. The task force encourages state agencies and non-profits to work closely to support the implementation of sexual abuse prevention programs in our schools.
For more information about "Erin's Law" go to: https://www.youtube.com/watch?v=vcISu0q4qUA&t=55s