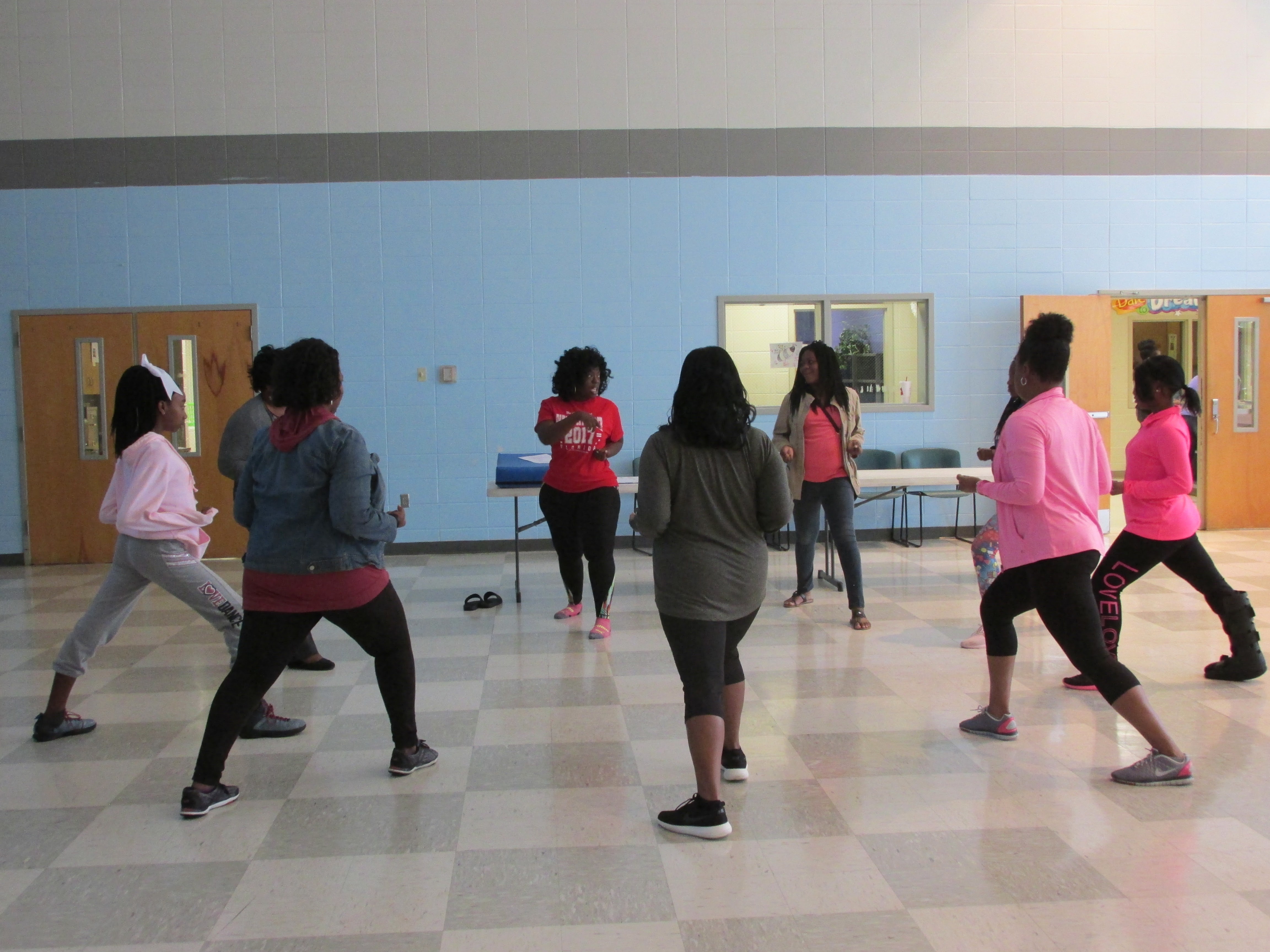 One of the most important gifts a mom can give her daughter is to help her develop her self-esteem. Girls Inc. and Dove Self-Esteem Project have partnered to develop a workshop especially for girls and mothers. This past Saturday, October 21st, we held a Cool and Confident Workshop.
The Cool and Confident Workshop was an all-day workshop for girls 12-14 years of age and their mothers and "other mothers" (grandmothers, aunts, etc.). We offered an intimate setting of honest communication within a safe environment. The event started with everyone getting acquainted. The mothers then remained with our Life Skills Program Specialist to discuss the physical, social, and emotional challenges their teens were facing, as well as learning how to manage stress and tips on effective discipline with a teenager. At the same time, the girls met with our Preventing Adolescent Pregnancy Coordinator and spent time conversing over how to communicate with their mom regarding the daily issues they face personally, at school, and with friends. The daughters also had a break-out session with our Health and Wellness Coordinator where they discussed all the exciting changes they are experiencing and the importance of personal hygiene.
During the middle of the workshop, mothers and daughters met together for an exciting self-defense lesson. They learned the basics of self-defense and how to protect themselves from an assailant. The lesson was led by our Case Manager who has been trained to teach self-defense through our Project Bold program.
All in all, this was a great event for mothers and daughters. While they were not always together in the lessons, the workshop helped bring the mothers and daughters closer together!