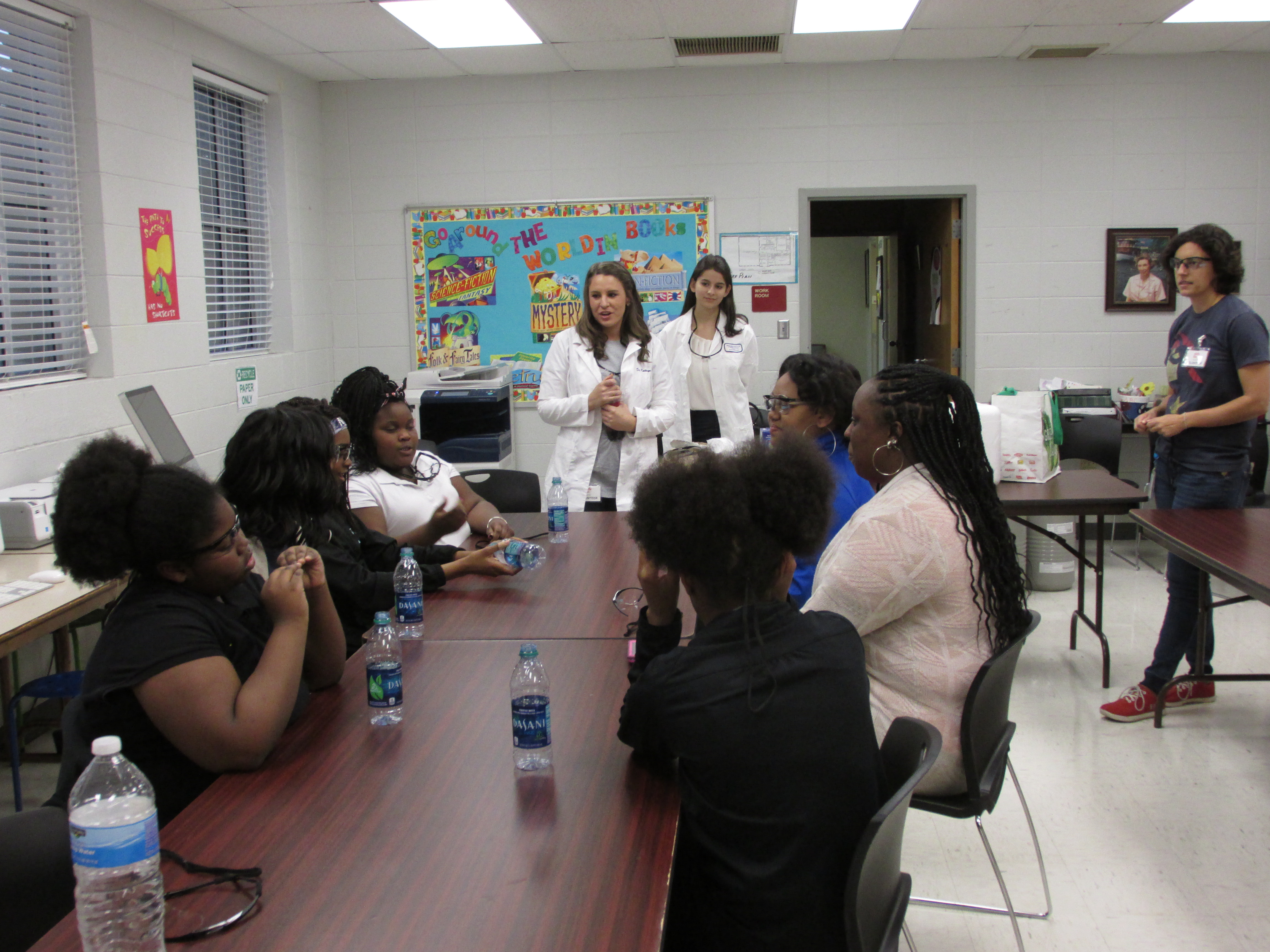 Southern Research recently lead our 7th and 8th grade SMART (Science, Math, And other Relevant Technology) class in liquid nitrogen experiments. The girls had an interactive lesson where they learned hands on about the different properties of gases, liquids and solids. Our girls were able to see a chemical reaction occur as our volunteers mixed dry ice with liquid nitrogen, and they witnessed how liquid nitrogen reacts to things like bananas and graham crackers. By the way, the banana became solid as a rock and when it was dropped on the table it shattered into thousands of pieces. The liquid nitrogen dipped graham crackers, while still delicious, would not stay put, the water vapor would expand in the girls' mouths and had to be expelled into the air. They also witnessed a balloon filled with air deflate in the liquid nitrogen as the ideal gas law took place.
Before the class was over, each girl got to make her own dippin dots by dropping melted ice cream with pipettes into liquid nitrogen!
We cannot wait for the next Southern Research SMART class experiment!