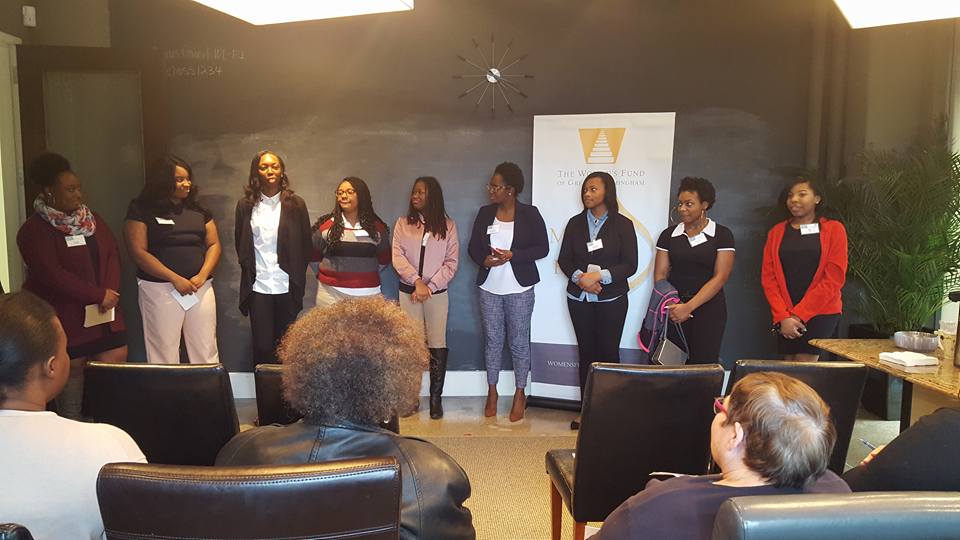 While poverty rates have decreased in Greater Birmingham, there are still racial and gender gaps. In Jefferson County 29% of young women (15-19 years of age) experience poverty while only 23% of young men do. There are also clear disparities within races, 36% of Latinos and 28% of African Americans experience poverty, compared to just 10% of whites.
The Women's Fund of Greater Birmingham is working to address these disparities with their Young Women's Initiative of Greater Birmingham (YWI GB). This initiative will attempt to improve equity and opportunities for young women, especially for young women of color and low income young women.
The Women's Fund of Greater Birmingham is not the only one looking into this matter. There are a handful of other national collaborative members. This list includes: the Dallas Women's Foundation, the New York Women's Foundation, the Washington Area Women's Foundation, the Women's Foundation for a Greater Memphis, the Women's Foundation of California, the Women's Foundation of Minnesota, and the Women's Fund of Western Massachusetts.
In their effort's, the Women's Fund has partnered with the YWCA Central Alabama and has formed a Stakeholder Committee which includes members from Girls Inc. of Central Alabama, George Washington Carver High School, Jefferson County Family Court, UAB Adolescent Medicine, Children's Aid Society of Alabama, YWCA Central Alabama, Young Women's Empowerment Conference, Urban Ministries, GirlSpring, Hope With Grace. This committee with then select a council of young girls ages 14-24 to meet bi-monthly to discuss challenges/solutions that young women face, to inspire other young women in their communities to take action, to connect with local leaders, to advocate for policy changes/program investments, and to recommend funding for innovative solutions that can impact their communities.
A big part of this movement will involve focus groups centered around young women, their struggles and their goals. UAB will also be involved conducting research on economics, education, health, and safety in regard to young women.
We at Girls Inc. of Central Alabama are very excited to be a part of this, to see young women get involved in our community and to work with one another to make Birmingham a better place!