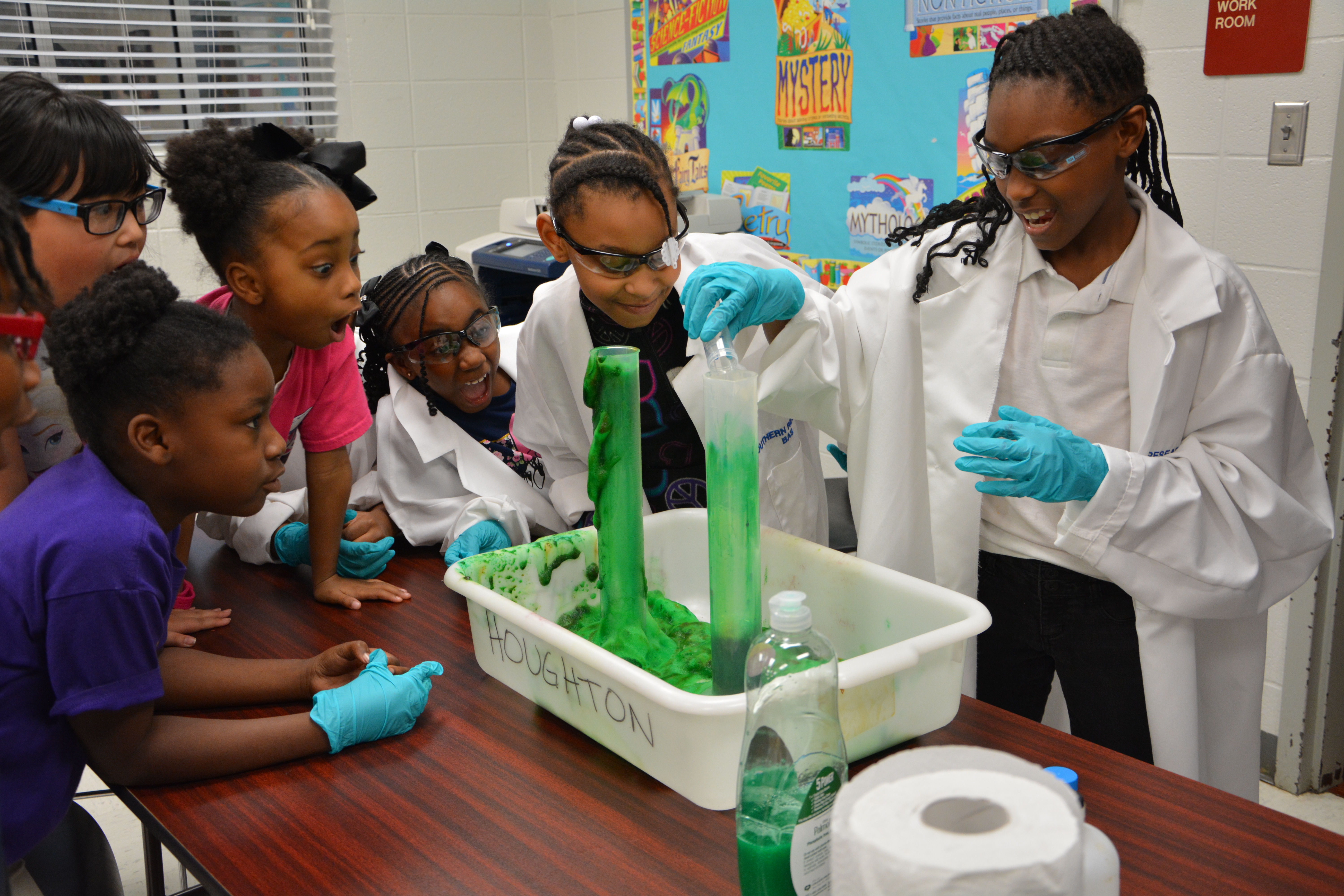 Southern Research was back last week to lead our girls in another hands-on STEM experiment! This time they worked with our 1st through 3rd graders, and demonstrated an exothermic reaction to the girls!
Dr. Kathryn and Dr. Lauren helped the girls make "elephant toothpaste." Each girl was able to participate and they did the experiment in all three times. By mixing water, yeast, dye, liquid dish soap, and hydrogen peroxide an exothermic reaction could be seen. Once the hydrogen peroxide was added in the mixture started to heat up and created a tremendous amount of foam. The girls were amazed and excited be the entire experience!
We cannot wait for the next Southern Research SMART class experiment!