Girls Inc. Awarded $130,000 Grant to Expand its Programming
---
Girls Inc. of Central Alabama is growing. You have an exclusive opportunity to be a part of this growth, to be part of a movement that will impact local girls and your community for generations to come.
We are excited to share with you that by 2020 the number of girls who receive Girls Inc.'s most intensive, impactful programming will double, thanks to a $130,000 grant from Girls Inc. National.
While this funding is an incredible boon to the life-changing impact Girls Inc. programming can have on local girls, we need you to help sustain this growth in services.
You are invited to join in on this exciting endeavor - because when we grow, they grow.
Click here to view the press release.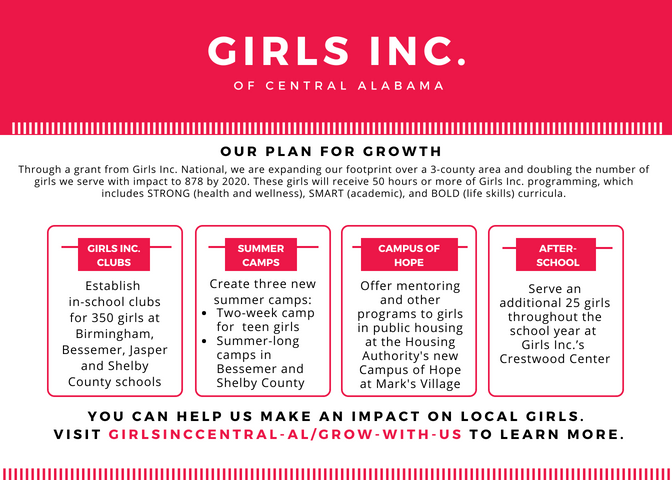 Grow With Us! Donate Today to Impact More Girls
---
For more information about our plans for growth contact:
Karen Griner, CFRE
Development Director
Girls Inc. of Central Alabama
205.599.5683
kgriner@girlsinccentral-al.org