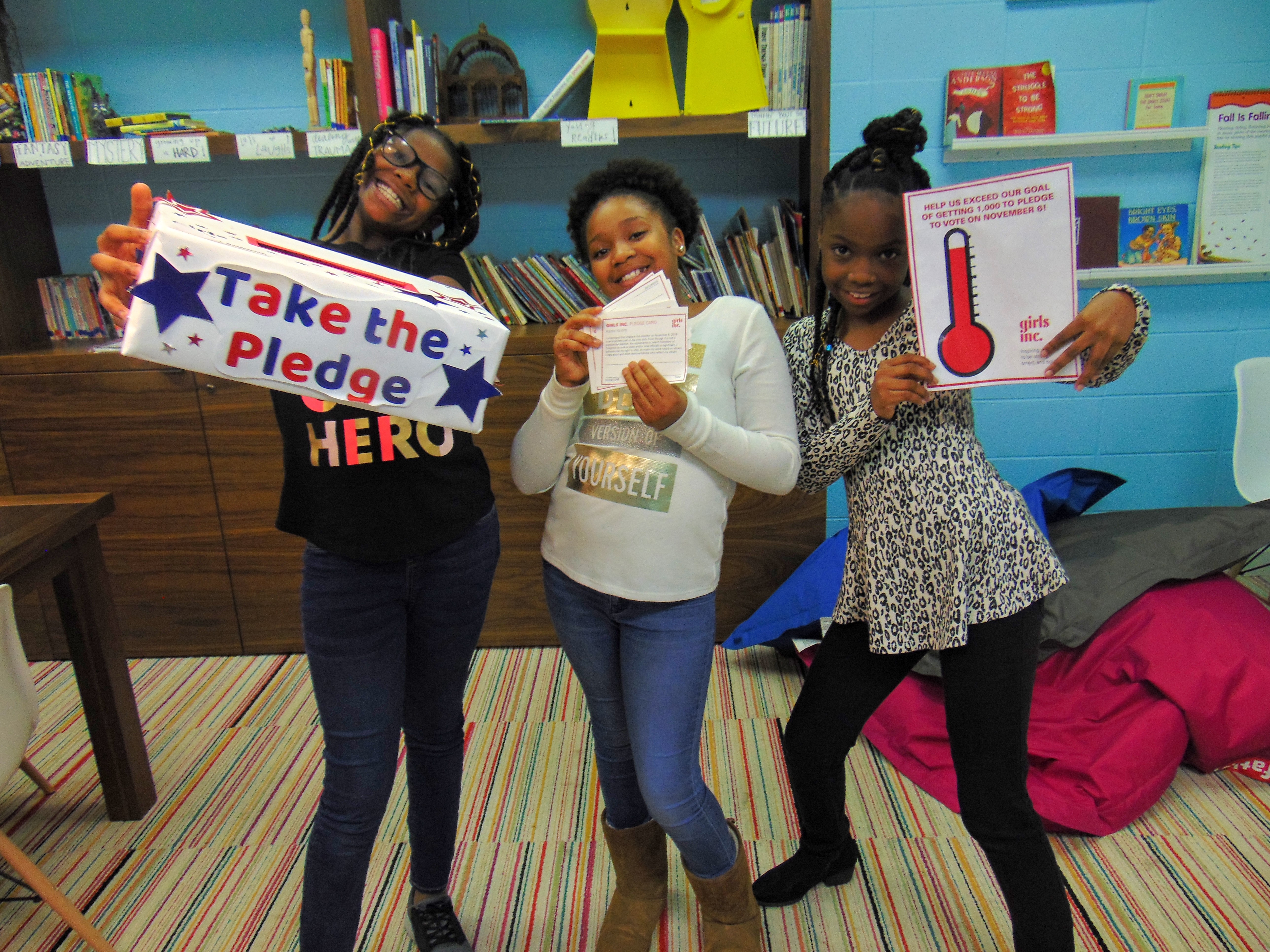 Our girls THANK YOU for voting!
Girls Inc. is teaching our girls the importance of the election process. You can help by voting TODAY, NOVEMBER 6!
Here is some important information for you to ensure your voice is heard:
Is your registration valid and up-to-date? Click here to check.
Who's on your ballot? Find out, and learn about the qualifications of each candidate.
Where is your polling place?
Have you taken the pledge? We've set a goal to get 1,000 people to promise to vote in this year's midterm election. You can help us reach that goal and teach our girls an important lesson! Download this pledge card, take a photo of your signed card with your phone, and email the image to us.  By joining us in this effort, you'll be helping to teach our girls the importance of making their voices heard through our election process.